Project Description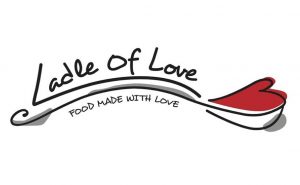 Business Details
Address: 207 Sturt Street, Adelaide SA 5000
Open Monday to Friday 6.30am-4pm
Website: www.ladleoflove.com.au
Many people have experienced the friendly service and delicious food at Ladle of Love Cafe. So when the cafe was badly damaged by fire on 29 December 2017, patrons were concerned that business owners Adella and Leo may move on. But with the support of friends, customers, staff, family and City South Association, Ladle of Love reopened on 14 May 2018.
So pop in and enjoy Adella's hospitality and cooking – she bakes yummy muffins, cakes and pies,  and makes homemade soup, burgers, pasta dishes and salads. All made with love and often including Adella's home made jams and relishes.
Ladle of Love a great choice for catering too.
Food made with love. Real food for real people.